'The SpongeBob Movie' is a sad setback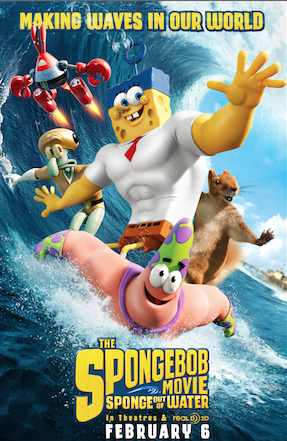 Hang on for a minute...we're trying to find some more stories you might like.
America's favorite little yellow sponge hit theaters on Friday in his latest film, "The SpongeBob Movie: Sponge Out of Water." Unfortunately, the film is a major disappointment.
It was frankly horrifying to watch what Hollywood has done to the beloved nautical creature our generation has grown up with and loves. And it's certainly much more horrifying than the "Hash Slinging Slasher."
The new film takes on the classic storyline of most of SpongeBob's misadventures: someone has stolen the sacred secret formula to the Krabby Patty. But this time around, the culprit isn't Plankton. The thief is known as Burger Beard, a fast-food truck owner bent on fame and fortune. It's up to SpongeBob and his friends to take the formula back.
SpongeBob SquarePants, Patrick Star, Squidward Tentacles, Mr. Krabs, and many others were a big part of my childhood. Nostalgic lines such as "No, this is Patrick!", "I can't see my forehead," "Leedle leedle leedle lee," "Imagination," and "I'll have you know I stubbed my toe last week while watering my spice garden, and I only cried for 20 minutes," still make me laugh.
And after seeing this movie, all these favorite memories from my youth seemed to be erased in the eyes of Hollywood. The movie simply didn't uphold the young, lively, and childish spirit that we cherish so much.
But the movie isn't entirely terrible. The first hour or so of the movie, which is animated, is actually very funny. The movie even makes references to classic episodes, so for those who are going to see the film, make sure to keep an eye out for them. It even makes a reference to a popular YouTube channel.
But as soon as the movie reaches the computer generated image (CGI) sequence, it takes a turn for the worse.
The thing is, we recognize Spongebob as a cartoon character. A cartoon that can be flexed, smushed, blown up, and practically invincible. And many of these traits make cartoons funny. Physical comedy is a big part of SpongeBob, as it is with many other cartoons.
But when SpongeBob turns 3D, viewers lose the sense that he is a cartoon. Now he is a disproportionate object. And the way that the character is designed, SpongeBob becomes more cute and less comical. The same goes for the rest of SpongeBob's buddies. In the film, they seem like Walmart shelf toys, and less like the cartoons that are such a big part of our lives.
The bottom line is SpongeBob's latest appearance in theatres nationwide is all in all a failure, despite pulling in $56 million over the weekend. The previous film, "The SpongeBob SquarePants Movie" was a fantastic success, but its sequel simply couldn't live up to it.
Hopefully, if SpongeBob makes a splash once again on movie screens across the country, it will live up to the legacy of the charming, adorable, and hilarious nautical invertebrate we call SpongeBob SquarePants. Maybe Hollywood directors will learn how to properly make a movie at the "University of Wumbo."