Teacher returns from military mission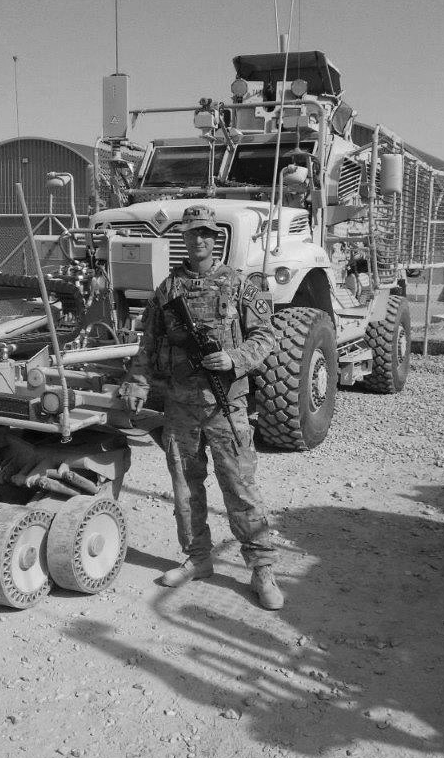 Cal High special education teacher Ryan Kral recently returned to campus after spending the last year deployed on a military mission in  Afghanistan.
Kral, a captain in the Army, was deployed from December 2013 to January 2015.It was the second longest mission that Kral has been on.
"It was a bit dangerous," Kral said. "There were only two engineer battalions left there [in Afghanistan]."
Kral has been in the military for 18 years. He first joined the Marines before switching to the Army.
His battalion's mission was to deconstruct all of the U.S Forward Operating Bases (FOB)  in Afghanistan in order to prevent the local militant groups from utilizing U.S. equipment and using it for propaganda videos.
Most injuries in the engineer company were because of construction accidents. One contributing factor to the accidents was exhaustion, Kral said.
The engineer battalions were required to wear military equipment as normal infantry men, while working on construction projects in the desert.
This causes the engineers to become fatigued and lose focus at a faster rate, causing accidents to occur more easily.
"Deconstructing a FOB usually took around two months, which meant no showers for two months," said Kral. "[We] used a lot of baby wipes."
Due to the Bilateral Security Agreement signed with Afghanistan, 9,800 U.S. troops and at least 2,000 NATO troops were allowed to remain in the country after Dec. 31, Kral said.
His battalion therefore had to do two to three times the amount of work it normally does.
When asked about his general military experience, Kral said that the majority of his time was spent away from combat.
"Ninety-nine percent of the time you're bored, boom something happens, bullets start flying, then you get bored again," said Kral.
The most interesting part of his military experience was using explosives for deconstruction missions.
Kral said he usually blew up bridges and steel when they did not have a grinder to use.
Being in the military has impacted Kral in both positive and negative ways.He said his past experience as company commander taught him responsibility and how to work with different people.
"[The negative side is] being gone a lot," said Kral. "I can't see the kids all the time."
Kral started teaching special education at San Ramon Valley High School for three years before coming to Cal, where he has been teaching for nine years.
Kral is a special day class teacher, who works with students with moderate to intensive cognitive delays or impairment.
He primarily works on their life skills in order to make them as independent as possible.
"It's good to have Ryan back in the classroom," said special education teacher Carol Ann Decarlo. "The teachers missed him as much as the students."
Senior Jordan Manibusan, Kral's TA, also had positive things to say about Kral.
"Mr. Kral's very nice, laid back, very easy to get along with," said Manibusan.
Kral is planning to leave the Army so he can spend more time with his family.