Spending $108K on a school dance is wrong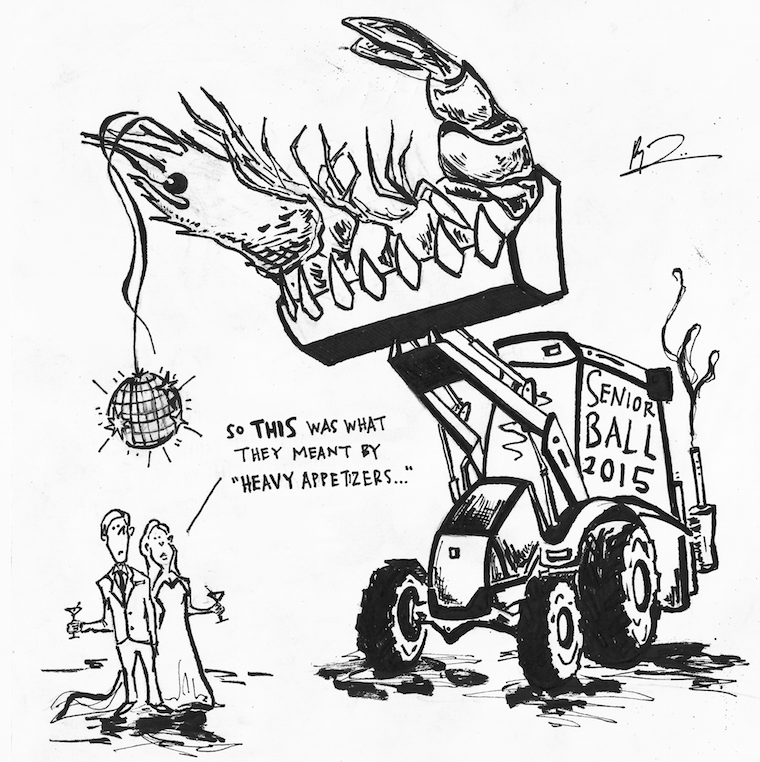 Staff Editorial
April 29, 2015
As reported on the front page of this issue of The Californian, last year's ASB and senior class officers spent $108,030 on senior ball.
This is a ridiculous amount of money to spend on a high school dance and an extremely irresponsible use of student and parent funds.
San Ramon has a certain reputation. It is known as the place where kids drive BMWs, live in their parent's mansion, and then complain about the speed of the Wi-Fi. Starbucks is like water and iPhones are standard issue.
And even though most students can afford the $85 for this year's ball ticket, last year's large ball expenditure just proves that stereotype of a pampered suburbanite already exists.
We are indeed spoiled teenagers, and what's more, irresponsible ones at that.
How can we be blind to the appropriate financial costs to spend on a high school dance? More than $11,000 on photo booths, gelato stands and espresso bars?
There are places on campus that could have used this money.
It is the responsibility of ASB and class officers to wisely use the money they have raised.
While it is clear that the Class of 2015 is working on being more responsible with their spending when it comes to this year's senior ball, the Class of 2014 fell way short of that.
If they hadn't spent so lavishly last year, we might be paying the same for a sit-down dinner they enjoyed instead of the "heavy appetizers" we get this year.
All that being said, leadership needs accountability. While all budget forms for leadership are public record and therefore accessible by any student or parent, it is evident that this is not the most effective way of keeping the student body and their parents informed.
Perhaps what is needed is an agreed upon limit of spending for each dance and event.
While this may affect the overall quality of the dances, it makes it impossible for leadership to spend extraneous amounts without the knowledge of the rest of the school until it is too late.
What the Class of 2014 did was wrong and it is imperative that future classes take the necessary measures to make sure that leadership, or any aspect of the school, is spending parent and student funds responsibly.