Cal Alumni involved in assault
Former student Casey Pletz beaten outside his house near Walt Disney Elementary School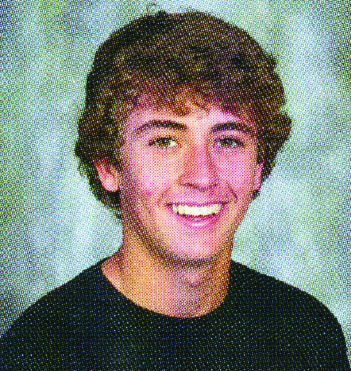 San Ramon was recently shocked by the vicious assault of Casey Pletz, a professional snowboarder and former Cal High student.
Pletz was attacked on Oct. 14 at 11:55 p.m. by four teenagers, including one Cal High graduate and at least one other boy who used to attend Cal.
The alleged attackers were arrested the following week. Jordan Manibusan, 19, a 2015 Cal graduate, was the first to be arrested on Oct. 18. Manibusan was a standout wrestler for the school and a well known jujitsu fighter.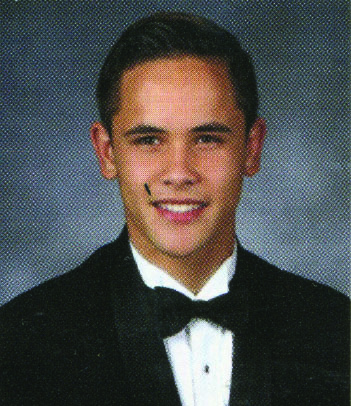 Zachary Kennedy, 20, of Danville was arrested two days later. Both face charges of assault with a deadly weapon and felony battery causing great bodily  injury, San Ramon police Sgt. Patrick Cerruti told ABC7news.
Manibusan and Kennedy were being held at Contra Costa County Jail  in Martinez in lieu of $80,000 bail.
Two others boys were arrested on the same charges, but their names have not been released as they are both 17.
It is known that one of the minots used to attend Cal. The boys are being held at the County Juvenile Detention Facility in Martinez.
The incident occurred in walkway between Walt Disney Elementary School and Pebble Place, where Pletz lives.
Pletz heard these teens making a lot of noise near his house. The teens were shouting obscenities and creating disturbances,  so Pletz went outside to ask them to be quiet. When Pletz told them to leave, they began to severely beat him, according to multiple news outlets.
Neighbor Jennifer Schulze told ABC7news that the teens were punching, kicking, and choking Pletz until he was unconscious, and they continued to beat him until another neighbor came out to stop them.
Pletz's father, Dave, said in an interview with ABC7news.that Pletz sustained broken ribs, collar bone, and cheekbone, bruising to his kidneys and lacerations all over his body.
The damage to his head alone caused a concussion, partial blindness, swelling, as well as external cuts, according to a San Ramon police press release.
Fortunately, Pletz is recovering, and was even able to speak to police and several news outlets regards to the incident a few days after the attack.
"I am doing alright though, healing," Casey Pletz said in an interview with NBC BayArea news. "It's all a matter of time now."
On a more positive note, response from the community surrounding Pletz has been astonishing.
A GoFundMe campaign raised more than $18,500 to help pay for Pletz's medical expenses, $3,500 more than the original goal.
A snowboarding company called The Huda House donated all its profits from the day of the assault until Oct. 31 to help Pletz, who was a sponsored Huda rider.
Pletz was a Cal student from 2008-2011, before transferring to Venture to pursue his career in professional snowboarding.
The response towards Pletz's assaulters has been much more aggressive.
Signs were posted along Broadmoor Drive on Oct. 21 attacking Manibusan for his alleged actions. The sign read, "Your years of training have made you into quite an a**hole… Just get the [expletive] out of San Ramon."
Manibusan was a star wrestler during his years at Cal and is a well known Brazillian jujitsu fighter, having trained in Gracie Jujitsu since he was eight years old.
He has won more than a half dozen world titles in jujitsu  for his age group.
News of his arrest was published in the Jiu-Jitsu Times, which is a leading publication for jujitsu news.
San Ramon police is continuing its investigation into the assault.
If anyone has more information that may assist them please email Officer Pelayo at [email protected]