Recent guest speaker gets mixed reactions
School's speaker approval process questioned again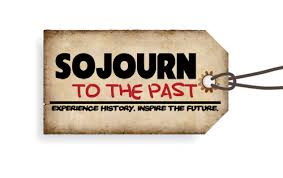 Sojourn to the Past, an organization promoting trips to the South, recently visited campus and incited many mixed reactions, including allegations of bullying.
Sojourn to the Past was founded by Bay Area history teacher Jeff Steinberg, who has been visiting high schools for more than  a decade. The organization takes groups of students on trips following the path of the Civil Rights Movement.
"My goal for them is to think," Steinberg said. "It's not about the trip. We meet people who were beaten for equality. When I go to a high school, I want to be a little provocative. We all have a role, even white kids."
But during Steinberg's presentation at Cal on Dec. 5-6, he allegedly got in students' faces, calling students "racist" and saying he could "see the hate in their eyes."
Some students claimed he was bullying students rather than debating with them.
"He called out a lot of students where he was wrong," said senior Ethan Hebert. "I was actually one of the students he called out. My friend was confused, so I was explaining to him what was happening and he called me out for being rude."
Others also said that Steinberg screamed at a student for falling asleep during his presentation.
"I had a black kid who was sleeping, and I said, 'You need this more than anyone,'" Steinberg allegedly said.
This is not the first time a guest speaker on campus has created controversy.
Two years ago, some Cal teachers invited an anti-drug speaker, Alex Matthews, from Narconon, a program affiliated with the Church of Scientology, to speak to health classes
Matthews relayed inaccurate information to students, such as smoking marijuana would deplete their bodies of minerals such as magnesium. Narconon was invited to Cal on multiple occasions despite its religious affiliation and false claims.
Such questionable speakers such as these have many wondering how the school's speaker approval process works.
The approval process to invite speakers to Cal is similar to any field trip approval process.
"There's just a form, you present the proposal to someone in administration and they sign off and you get a permission slip," said history teacher Shanna Gagnon. "It's pretty basic with my experiences. By basic I mean it seems pretty straightforward."
District spokesperson Elizabeth Graswich added that principals approve speakers to ensure their topics align with district policies.
Gagnon organized the speaker with teachers Troy Bristol and Eghosa Obaiza.
The form consists of an explanation of the speaker or program's purpose for coming to Cal. Approval takes about a week once administrators receive the form, Obaiza and Bristol said.
But unlike Narconon, this was Sojourn to Past's first appearance on campus. Although some of the information was disputed, none of it was necessarily incorrect.
"I've seen him speak before at the old school I taught at. The presentation was pretty much what I expected," said Bristol. "I know that he is very provocative and that he can ruffle people's feathers.
"I didn't have any problem with the content he was portraying because his whole point is you didn't have to agree with him," Bristol said. "He's just presenting these things to make you think."
Hebert and others felt the  assembly was an overall positive experience.
"For people who didn't really understand what happened and all the racism that has happened in the past, I think it was good for them," said junior Jordan White.