Bay Books set to close in April
Local bookstore closing due to increasing rent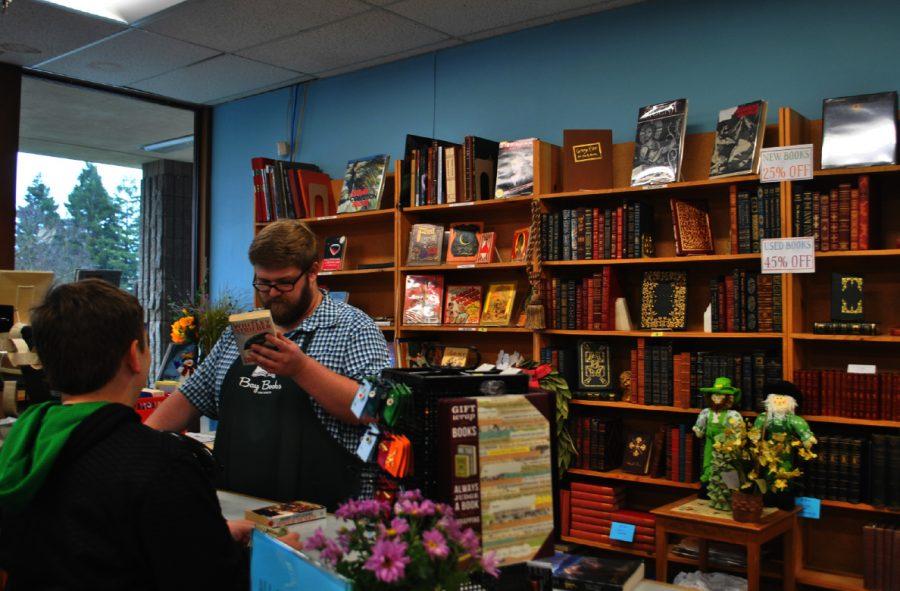 San Ramon will be bidding local bookstore Bay Books a final farewell next month after nearly 30 years of business.
Bay Books, an independent bookstore that sells both new and used books, was established in 1988 and at one time had three Bay Area branches before the stores in Concord and Pleasanton closed.
The San Ramon store will also close because rent is getting too expensive, preventing the owner from renewing the store's lease, said employee of five years Kyle Hval.
In addition, Hval said community members often do not choose to shop at  local stores and small businesses, a factor that largely contributed to the store's closing.
"By contributing to neighborhood stores, it even gives an opportunity for jobs,"  said Susan Grice, a dedicated customer since the mid-1980s. "It doesn't say a very good thing about a community that can't support one, locally well-run diverse bookstore."
Bay Books is known to have served a vast community of book lovers and collectors with its wide range of books. 
"We have everything from old, rare books to new bestsellers. It's a great way for people to find new material," said Hval. "It's also great to see what books sell and what people are liking."
Grice believes that Bay Books is a store that goes out of its way to find reading that is tailored to a genre or author that an individual would like. 
"It's a wonderful, welcoming place," Grice said. "They have book clubs, teen book clubs, and story times. The people who work here have staff picks all the time, so they're always there to help you and recommend something you're looking for."
When asked what was going to be the outcome of the myriad of books within the store, manager Zoe Logan said the store has a few options. 
"Hopefully we can sell these books," said Logan, "Otherwise we'll have a week of free books. And after that they can either go to local libraries, school libraries. Anybody who really wants them can come and take them. They'll go to good homes."
Students in the area have expressed their disappointment that Bay Books is closing.
"Bay Books was a great store," said sophomore Kate Graser. "It had tons of novels that I could choose from and a great variety of books. I'm going to miss it a lot."
Freshman Rishi Jammy also voiced his disappointment about the closing of local bookstore.
"It's unfortunate that Bay Books is closing down," said Jammy. "It was one of the few bookstores in our community. I especially liked Bay Books for the fact that it had included new and used books."
Although the departure of Bay Books is unfortunate, there is some hope for employees and customers.
"We're hoping to open a totally new bookstore in the Marketplace Shopping Center, if we can," said Heather Latiolais, a Bay Books employee for the past six months. "We're working on the lease right now and waiting for approval.
 "It would be modeled around this store: new and used books," she continued. "We'd like to have more games to bring in younger people and try to develop a sense of community and make it feel more like everyone's bookstore."
Bay Books employees and customers are upset that the store has to close, so they are taking the opportunity to spend their time at the bookstore beforre the doors shut for good.
"There are times that I've gone to the bigger bookstores that are chains, but I always come [to Bay Books] first," said Grice. "When you shop locally, your money stays here. It doesn't go back to corporate headquarters."
If there's anything community members can gain from the store's closing, it's an understanding that small businesses will continue to close down without their support. 
"I would like to spread the word of shopping local and the importance of what that means, as opposed to buying everything online or from chain stores," said Logan. "Support your local businesses because you're supporting people who actually live in the area. We're dedicated to our customers because they're the ones that keep us going."