Cal's MUN team is best in the country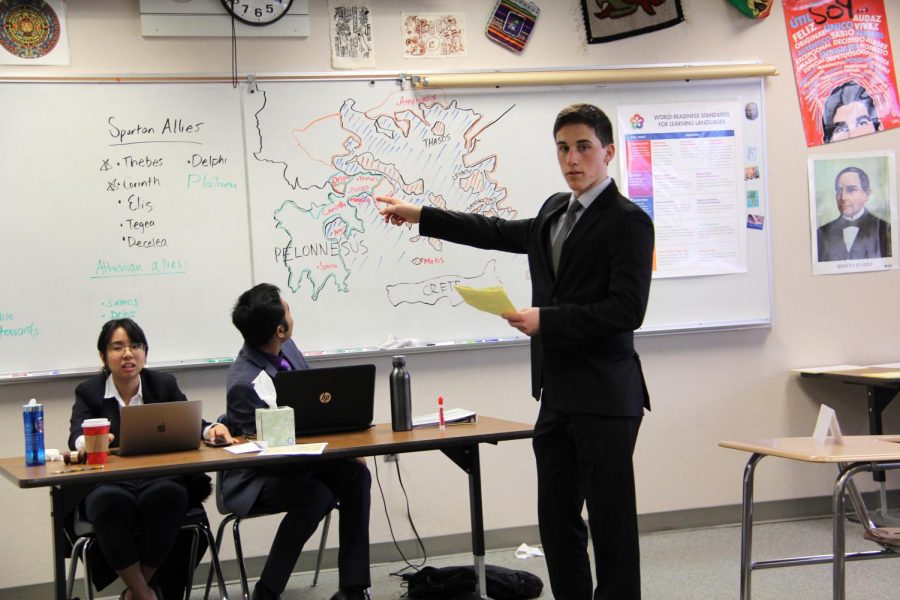 Cal High's Model United Nations (MUN) team is certainly making a name for itself these days.  
The most recent rankings placed Cal among the best 25 teams on the West Coast and in the top 150 nationally.
This comes on the heels of Cal being awarded the Outstanding Large Delegation Crystal Gavel Award at the Contra Costa County Model UN Conference in November.
In other words,  Cal has bragging rights as the best MUN team in the county. 
"CCMUN was the best delegation," said sophomore Sophie Golonova."Everyone was extremely happy that we finally beat our rivals [Foothill]."
MUN is a club in which students represent United Nations delegates from countries all over the world and simulate UN committees. 
Student represents a different country and participate in debates with others about a wide variety of global issues, ranging  from "Children in Armed Conflict" to "Ocean Acidification". 
Students learn the mechanisms that lead to the peaceful resolution of disputes while using the art of persuasion and their debating skills to cooperate with other countries. 
The participants are presented with their topic and country in advance, along with instructions for research that needs to be done before the conference. 
Preparing for the conference requires members to do days of research and understanding their country's position on their assigned topics.
Knowing background information for the topic being debated about can make arguments stronger. Understanding what the country's position is on the topic is crucial for developing a stance on the issue.
Before a conference, Cal's MUN has a meeting at lunch the week of the conference that informs the participants what the upcoming conference will be like, where it is, schools that will be there, and how to prepare.
While MUN has been confused mock trial and speech and debate, MUN differs from those  other programs because conferences are more of an event than a competition.
MUN at Cal is fully student run. The board includes President Leron Reznikov, Vice President of Outreach Jessica Yuan, Vice President of Education Dennis Fiorentinos, and Secretary Amir Udler. 
This year Cal's MUN received many new members, especially from the freshmen class. Many newcomers are excited about the program.
"Even in the short amount of time I've been in MUN, my public speaking skills have improved dramatically," said Celeste Paapanen. "I learned more about current issues in the world and about other countries beliefs. This is important because we don't always get to hear about other countries beliefs versus ours."
Reznikov said the club was lucky to have so many talented new students join this year.
"We took nearly 60 people to Contra Costa County MUN, our first competition of the year, compared to about 20 last year," said Reznikov.
With the help of MUN, more students are now developing   critical thinking, communication, public speaking, and intense writing and researching skills that are necessary to be successful in high school and any future career 
"I hope to better my public speaking skills and learn how to work better with others,"  junior Emily Giverts said for her reason she joined MUN.
Giverts, who has been participating in MUN for two and a half years, recently won an Outstanding Delegate at Contra Costa MUN and a research award at the Davis MUN conference last year.
"I get to experiment my interests in politics, social issues, and environment controversies while also learning from others and listening to others solutions," Giverts said. 
Cal's MUN is a way for students to become independent in addition to creating bonds with other participants. 
"Throughout the school year, my measurement of time always revolves around when the next MUN conference is," said Fiorentinos.
The team still has conferences scheduled in Santa Clara next month, Berkeley in March and Davis in May. Although the team hopes to bring home  awards from these conferences, it also values students' understanding of certain topics and others views on them. 
"This is my first year advising and I enjoy seeing students take full responsibility for the organization," said AP Euro teacher Ryan Cook, who co-advises the team with social science teachers Troy Bristol and Tyler Gulyas
"I hope students gain the ability to empathize and understand others across the globe," 
About the Writer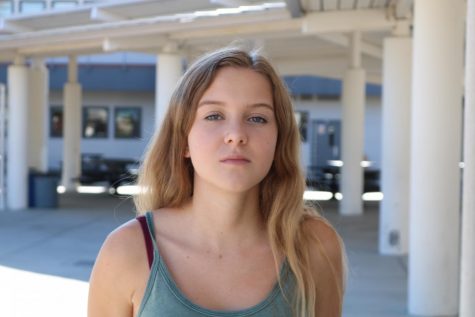 Michelle Kuperman, A&E Editor
Michelle Kuperman has been in newspaper since her sophomore year. As a senior she will be editing the Arts & Entertainment section. Her favorite subject...