Health, World Geo may be eliminated
School board delays decision on classes until Jan. 9 meeting; supports most proposals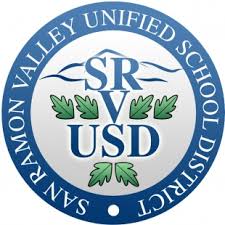 Hang on for a minute...we're trying to find some more stories you might like.
The district school board decided Tuesday night to postpone its decision on the future of two required freshmen classes, health and world geography.
The proposal is among the 10 ideas from Superintendent Rick Schmitt that have been passionately debated since they were announced earlier this fall. The changes could radically alter secondary education in the San Ramon Valley Unified School District.
Although a final decision on Schmitt's 10 proposals won't be made until Jan. 9, the majority of the five-member board seemed to support most of the changes.
The board seemed divided only on the proposals concerning health and world geography requirements and the idea that would allow middle schoolers to earn two years of world language credit for high school.
Current high school students will still be able to take seven classes after Schmitt went back on his controversial proposal to cap classes at six.
The board wants to reduce the required classes for graduation from 24 to 22, but they're unsure what to do with health and world geography, both  semester-long courses.
"I think we all find it ironic that you guys who want to reduce credit requirements want to take away these two classes that those posters are about," said Dougherty Valley High teacher Even Liddle, pointing to the district inclusion and diversity posters in the boardroom.
The board's discussion on health, and in particular mental health, came after hearing from several Dougherty students and teachers who addressed the recent suicide of a student.
"We lost one of our kids," said Dougherty health teacher Athena Agustin. "I am afraid of what the cost will be if health classes are eliminated."
Schmitt originally introduced his proposals to help reduce student stress and provide more flexibility with class schedules. The idea of removing health and world geography came from a committee that included teachers, students, principals and parents.
The committee apparently  believed these classes had the least effect on college admissions and could be removed if the district was looking to reduce graduation requirements.
Schmitt said at the meeting health could be taught online or during summer school. 
"I don't think it's the time in our culture to take the class [health] away," said board member Rachel Hurd.
It's been proposed that health curriculum could be taught during freshmen PE classes. 
"I saw it as pushing it [health] into a new venue [such as PE class]," said board member Mark Jewett. "Let's work on figuring out the logistics on that. I'm worried about the logistics and efficacy of teaching it in [PE] class."
Cal health teacher Barbara Carpenter, who attended a November school board meeting, spoke about the importance of her classes.
"I am concerned that if health becomes part of a wheel with one quarter health and three quarters PE, our district will find, as Acalanes did, one year is not enough time to cover [both]," said Carpenter.
Carpenter is worried that changing health classes to either be taught as part of PE or as an online class will get rid of the opportunity for students to discuss important issues that are epidemic today. 
"Stress is epidemic," Carpenter said. "Health is the only course that addresses it. Diabetes and obesity are epidemic."
Carpenter also noted that health is the only course that directly addresses nutrition, suicide and depression.
PE and health teacher Joe Sussman echoed Carpenter's concerns. He emphasized the importance for students to learn about vital health issues. 
"With recent mental health, substance abuse and reproductive issues, it's odd to get rid of the one class that talks about it," said Sussman.
Sussman also highlighted the effect health classes have had on students.
"I have had students come up to me and say they've decided to quit drinking because of what they learned in my class," said Sussman.
Students and teachers also spoke in favor of keeping world geography at the board's meetings Tuesday and last month.
Several Dougherty students explained that world geography is the only class to talk about respecting each other's cultures. 
Students said this class seems like an important part of respecting diversity, especially in light of recent events at three of the district's four high schools. 
Last school year, racist graffiti was discovered on the campuses of Cal and Monte Vista, and San Ramon Valley students made an election video that many believed was derogatory toward Muslims.
"World geo and health should be prioritized," said Cal sophomore Sanika Gadam. "Both were very informational."
As for the potential impact on health or world geography teachers, there will be no teacher layoffs no matter what the board decides, said Elizabeth Graswich, the district's director of communications and community relations. She said the district is considering various options to replace the current classes to offer students flexibility in their schedule. 
"As with all the ideas, there will be absolutely no teacher layoffs," said Graswich. "We are also looking at working with teachers to turn health and world geography into UC-approved elective courses." 
These might include classes such as world geography, AP Human Geography and health and wellness, said Graswich.
"I do not support any changes that would take world geo out of the required courses," said Hannah Cheng, who teaches world geography at Cal. "It's the only course where we focus on non-Eurocentric topics. It'd be a disservice to the diversity of the community."
The district seems ready to support the following changes for the 2018-2019 school year:
1. Create flexible start and end times;
2. Allowing more independent PE credit options, including marching band;
3. Reduced parental Schoolloop notifications;
4. Allow middle schoolers to take up to seven classes;
6. Provide credit for accredited online/off-campus classes;
7. Allow students to take world language classes through Heritage Schools for credit;
8. Allow more off-campus internships for credit;