Local students arrested for firing flare guns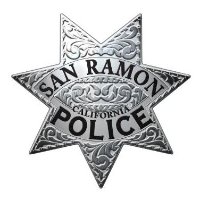 Hang on for a minute...we're trying to find some more stories you might like.
Four teenage boys were arrested right before the holiday break in December after allegedly shooting flare guns into several houses and vehicles, police said.
A Cal High sophomore and three other area students were charged with two felony counts of arson, felony vandalism, and misdemeanor vandalism, said San Ramon Police Officer Jacob Benjamson. 
The four boys are between 15 and 16 years old. 
They were booked into Contra Costa County Juvenile Hall in Martinez, but they have since been released into their parents' custody, Benjamson said.
Fortunately, there was no major fire damage to any homes or vehicles, and there were no injuries. There was some property damage, ranging from broken windows to burn marks on exterior walls, according to police.
 "You could anticipate that by shooting a flare gun, fire would be the end result," San Ramon police Lt. Cary Goldberg told the East Bay Times. 
Police believe the teens fired indiscriminately at seven different homes and numerous vehicles over the weekend of Dec. 16-17.
 The teens were arrested after some of the homeowners sent police surveillance footage of the flares being shot at homes and vehicles.
Black and white footage posted on the San Ramon Police Department's Twitter page shows a passenger firing a flare out of a passing vehicle and the flare striking a house. 
The vehicle seen in the video, a late 1990s Nissan Sentra sedan, was found and impounded by the San Ramon police, according to CBS News.
San Ramon police arrested three teens on the evening Dec. 17, and the fourth boy was arrested on Dec. 18. 
Police reported that the flare guns were stolen from a local Walmart, according to the East Bay Times.
While some people may believe flare guns are harmless, police say this is untrue. San Ramon police Sgt. Nathan Jones told CBS News that flares burn at intense heat.
San Ramon Resident Mike King told CBS News that his house was shot at around 12:30 a.m. on Dec. 17.
"I heard a pop outside then a real bright light in my window here," said King, noting one of the flares hit the window only a few feet from where he was sitting. 
"It's a dual pane window, so it broke through one pane of glass. There's kind of a streak here where the flare fell down and burned a hole kind of in the glass."
The houses that were shot with flares are located on various streets within south San Ramon within about one mile from Cal's campus.
Many students feel that incidents like this have given Cal a bad reputation.
"Our school has been looking bad since the whole racist graffiti thing," said senior Hunter Foster, referring to several incidents last year when racially offensive language was written on bathroom walls around campus. 
"I don't understand what goes through someone's mind to pull off a stunt like [shooting flare guns at houses]. They deserve every second in juvie."
Despite this incident and others that may have resulted in negative publicity for the school, many students don't believe Cal's reputation has been affected.
 "Even if you bunch the incidents together, that is still a dozen [people] at the maximum," junior Logan Schluntz said. "That's a minuscule portion of our school."
Some students hope their classmates learn from incidents like this so they do not make similar mistakes that would harm others. 
"Hopefully students will use this as a cautionary tale and learn to make better decisions involving what they choose to do for fun, or be willing to deal with the consequences," said senior Sanjana Murthy.
Junior Michaela Haynes agreed that there is a bubble adolescents subject themselves to in regards to conflict.
"A startling number of younger kids nowadays aren't being disciplined or held accountable for their actions," Haynes said. 
Many feel it's dangerous when students grow up with the mindset that they are invincible. 
"They end up causing bigger problems down the road, which could've ended disastrously in this case."