District plan implemented for next year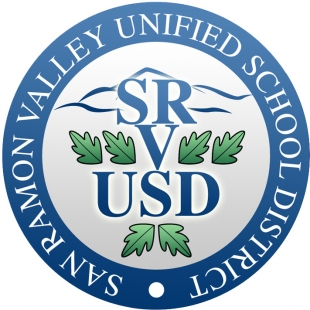 Hang on for a minute...we're trying to find some more stories you might like.
After months of debating Superintendent Rick Schmitt's controversial changes to the district's secondary schools, the school board recently approved  a new plan that includes the  reduction of graduation credits by 20 units.
The San Ramon Valley Unified School District Board of Education approved reducing graduation credits from 240 to 220 among several of the nine new ideas that were approved.
But the board has yet to decide the fate of the freshman health and world geography classes. These classes have been given a one year extension. 
It seems clear that the district intends to move forward with a proposal to remove the freshman classes from being graduation requirements.
"The committee has identified freshman health as one of the top classes to be eliminated," said Cal High health teacher Ryane Siegel. "The proposed idea is to eliminate health as a graduation requirement."
Siegel objects to removing health from the requirements.
"I think that the material, the curriculum we cover in health class covers so many important topics to students today that it would be not only sad, we would be doing our kids a disservice especially given all the stress our kids are facing," said Siegel.
Health is now being offered during the summer to the incoming freshman class as part of the district's new plan that allows students to take graduation requirements through district summer classes.
"I think that [summer school] health could potentially work," said Siegel. "However, if it's not a graduation requirement, who's going to take it?"
World geography is also being offered in summer school, which no longer just offers remediation classes for high schoolers. Students will be able to take courses in summer school or outside the district and have them count toward graduation.
"A total of 40 credits [from outside institutions] can be put on your transcript here [at Cal High] for graduation requirement," said O'Malley.
But some think the freshman courses should be taught in school over a semester rather than in summer school over six weeks.
"I think they should be taught in school because the courses have a lot of good information we can use in the future," said freshman Kaitlyn Perry.
Freshman PE is also being affected by the new plan. 
Starting with the Class of 2022, students have the option of taking PE 9 during the summer. Cal PE teacher Lenard Matthews objected, stating that it was impossible to fit his curriculum in six weeks.
"Would you reduce college calculus to six weeks?" questioned Matthews. "No! So why would you do that to PE? Please don't tell me one is more important than the other."
Freshman Jean-Mitchell Gutierrez agreed, saying PE is a break from academics. He said he wouldn't have taken PE during the summer even if he had been given the option.
"You have PE with your friends [at school] but in summer, you'd be with different students from all over the district," said Gutierrez.
All of these changes targeting freshmen class requirements seem to facilitate the district's reduction of graduation units by two year-long classes.
Starting with the Class of 2019, elective credits will be reduced by 20 to free up schedules. For students who have already completed most of their requirements, the new policy will not affect them. 
But current juniors affected by this change generally seem to approve.
"I don't feel that it'll affect most people," said junior Sydney Wong. "I don't think that completion of credits accurately measure what people are learning, so I don't think that taking away credits means kids are learning less."
Underclassmen who are most affected by the change seem to approve as well.
"It's a good idea because it lowers stress," Perry said. "If we have more time to do electives, we can find out what we want to truly do after college."
Students also will be able to create a schedule that includes five to seven classes. This will allow students to leave school early if they're ahead on graduation credits.
"Instead of doing seven period or one to six period days, our superintendent really wanted to have [a system] where there could be more choices for students and families," Cal counselor Patty O'Malley told incoming freshmen and parents. 
Cal also will be implementing three start times next year. The school has two start times beginning a A period and 1st or 2nd periods. A third, later start time will begin in the fall.