Grad night off campus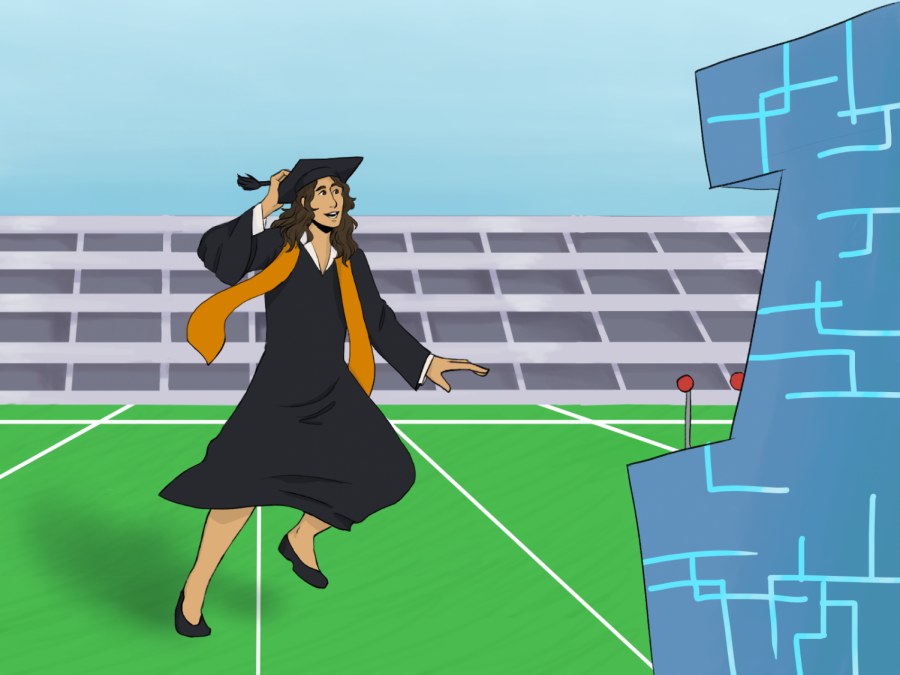 Cal High's senior Graduation Night will be off campus this year for the first time ever.  
This year's Grad Night will be at Plank in Oakland because the last day of finals and graduation fall on the same day, Friday, June 1.
"Grad Night usually takes a full day to set because the campus is completely redone with layers and layers of decorations," said Rumi Varma,  leading member of Cal's PTA and the parent of senior.
The last day of school is normally a Thursday, with graduation and Grad Night taking place on the Friday at the end of finals week.
Since students will be on campus that day for finals, parents will not be able to set up for Grad Night as they have done in year's past. 
The last day of finals and graduation are on the same day because staff needed to work one day in June in order to be paid for that month. Grad Night will be from 9:30p.m. to 4 a.m.
Students will board buses for the return trip at 3:00am and plan to return to Cal by 4. 
 "Grad night should be a very fun time for the seniors," said Fernando Ortiz, chairman of the Grad Night committee.
Located in Jack London Square, Plank features bowling alleys, arcade games, fire pits,  and casino games. Plank was chosen because it can accommodate up to 1,000 people.  
The graduating class of 2018 has 615 students, which is too many for locations such as Club Sport or the San Ramon Community Center.
Tickets for Grad Night this year started at $200, instead of the normal $150.  The extra $50 covers the cost of the buses that will be transporting the seniors to Plank.
"I think it's better that it's off campus, but it's an inconvenience to go on a bus," senior Ashley Barlow said.
Added senior Kaitlin Lord, "I think the price is higher for being somewhere else, so I think if it stayed on campus it would be cheaper and more people would go."
The PTA is in charge of Grad Night because Cal ASB is only in charge of the current students at Cal.  After graduation, the seniors are no longer officially students at Cal.  
A non-profit organization, the PTA is allowed to organize the Grad Night without having to pay taxes.
Varmi said the Grad Night committee conducted a poll to students in the class of 2018 to help determine what they wanted Grad Night to remain on campus with fewer decorations and activities, or if Grad Night should be off campus.  
The majority of seniors preferred to have Grad Night off campus.
 Plank has 10 lanes of bowling, video and arcade games. The PTA also will put together a timeline of photos for the graduating seniors like they generally do for on-campus Gad Night.