Cal looks for new principal
Gina Wu, Editor in Chief
May 2, 2019
Cal High Principal Christopher George will be leaving the school and starting his new job  at the district office.
Beginning on July 1, George will be the new assistant director of secondary education for the San Ramon Valley Unified School District. He will oversee the district's eight middle and four high schools, supporting   their students and teachers.
Despite being the principal for less than one school year, George has left a notable impact at Cal. 
Optimistic and dedicated are some of the words that Cal students and staff used to describe George, who replaced former principal Sarah Cranford in mid-September.
English teacher Donna Montague worked closely with George during the school year as she coordinated the report for the Western Association for Schools and Colleges (WASC) accreditation.
"One thing I think that Mr. George really has a strength is he's really good at listening and understanding what people are saying and being able to then respond to that in a very positive way and thoughtful way," Montague said.
Leadership teacher Ross Dautel agreed, saying that George was extremely involved within Cal and had always supported the staff and the student body.
"[George] was very supportive of all our events. He involved himself in this school and I've always felt a lot of support from Mr. George for sure," Dautel said.
The search for Cal High's next principal has already begun. A number of  applicants will be going through an interview process in which a panel of staff and parent representatives select the candidates who are most qualified for the position.  The district committee will then come to a decision about a final candidate.
"Our staff deserves administrators who are committed to them just like they are committed to you guys," George said. "They don't lose sight that this is about [the students] as kids and as learners."
Although George feels uneasy about leaving Cal, he expresses his excitement about working at the district office and being able to support more students.
"I will miss Cal High," George said. "I didn't know what to expect when I got here…  I've been super pleasantly surprised everywhere I turn. It's been great. "
About the Contributors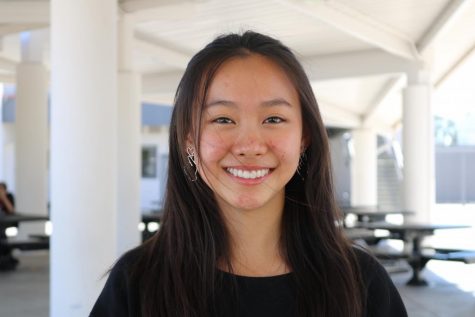 Gina Wu, Editor in Chief
Senior and second-year newspaper student Gina Wu joined The Californian with a mission to explore the community around her and uncover fascinating stories....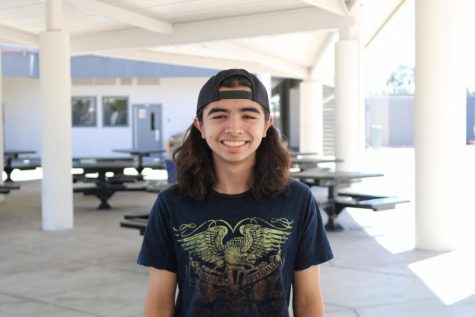 Eddy Cordero, Co Photography Editor
Eddy Cordero is a Co-Editor for photography in The Californian. He is a junior who enjoys mountain biking, skating, playing/writing music, And of course...