Many Parkland students face PTSD
In light of the school shootings that American students have witnessed in recent years,  it's not suprising how these tragedies are affecting some students.
Sydney Aiello and Calvin Desir, two survivors of the Parkland shooting last year, were recently found dead after committing suicide.
Both deaths occurred within one week of each other in March, a little more than a year since Nicholas Cruz went to Marjory Stoneman Douglas High (MSD) in Parkland, Fla., and shot to death 14 students and three teachers on Feb. 14, 2018. 
The one year anniversary had the Parkland community reflecting upon the event and attempting to heal their wounds. Unfortunately, not all of those scars have completely healed.
According to the Centers for Disease Control and Prevention (CDC), suicide is the second most common cause of death for those in between the ages of 5 and 24. The development of PTSD and other mental disorders is a common trend with suicide victims such as Aiello and Desir.
Symptoms of mental illness rapidly develop into suicide if victims cannot communicate their feelings with someone that they trust. They need care and reassurance to be able to seek treatment, according to therapist  Emily Roberts. 
"Over time, untreated or unrecognized stress can lead to an increased risk of diabetes, problems with memory, aggression, anxiety, and depression," Roberts wrote on her website MindBodyGreen.
All of these symptoms are commonly seen in suicide victims.
The Washington Post reported that Aiello was a close friend of Meadow Pollack, one of the students who lost her life during the shooting. Aiello had recently been diagnosed with PTSD and suffered from "survivor's guilt," a mentality where the survivor of a traumatic event feels immense guilt for surviving the experience, according to 
The combination of Parkland's one-year passing and the transition into college left Aiello feeling overwhelmed, The Washington Post reported. 
Her untimely death came as a shock to her family, considering that nothing on social media could have foreshadowed her death. But she had once told her mother that she was afraid to be in a college classroom after the shooting. 
Similarly, Desir died the night before the one-year anniversary of the March For Our Lives demonstration, an anti-gun march organized by the Parkland survivors.  Despite all that has happened on the school's campus, there are very few counselors available for students to confide to, according to The Washington Post.
"This school of all places should have the resources," Aalayah Eastmond, an 18-year-old Parkland student activist, told The Washington Post. "We're known nationwide because of the shooting. If we can't get it right here, where can we get it?" 
In contrast, Cal's campus has many resources available for students who require mental and emotional support. 
"Having so many counselors on campus really helps," Cal High counselor Susan Fitch said. "Counselors from different campuses arrive if we need outside assistance, so I do think we are capable of handling a mental health crisis."
Cal is fortunate to have support counselors as well as student-run events such as Mental Health Week in order to ensure the wellbeing of everyone on campus. Unfortunately, MSD didn't have this same advantages, which left students in need of additional support.
The Florida Senate stated on  its website that the majority of reforms introduced by The Marjory Stoneman Douglas High School Public Safety Act have been toward increased security in schools. Students' mental wellbeing is not addressed in the new law.
If you or anyone you know is struggling with suicide, please contact the National Suicide Prevention Lifeline at 1-800-273-8255. The counselors are also available for assistance.
About the Contributor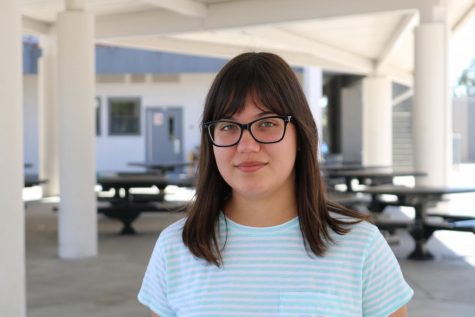 Izzy Belof, Opinions Editor
Izzy Belof is the current Opinions Editor and served as the Online Editor in her first year of reporting. She is a senior and joined the class when she...