Shaking it up this summer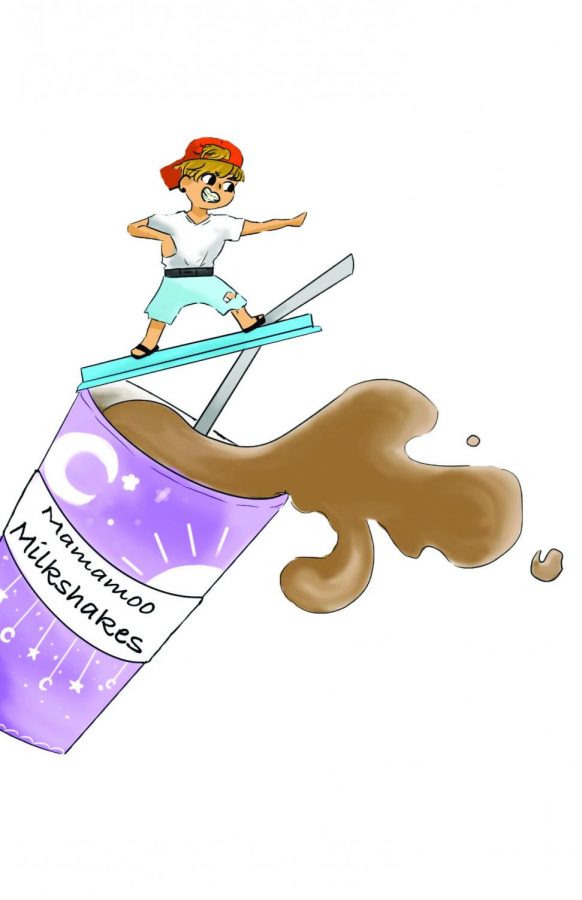 In a time of hot weather and sticky desserts, the milkshake is by far my favorite and the cleanest treat of the summertime. 
Keeping everything in a cup on the go or even sitting down at your favorite diner, the milkshake is the sweetest delicacy this summer. 
Unlike ice cream or frozen yogurt, milkshakes are more accessible because almost every restaurant and ice creamery sells milkshakes. From Wendy's to Nation's, almost every American restaurant in the Tri-Valley sells a delicious, creamy milkshake. 
There are many types of milkshakes to choose from, varying from different flavors even to the different textures and thickness of each. 
I will be rating the best milkshakes around based on flavor options, consistency, price, and availability from my least favorite to favorite. 
NATION'S Giant Hamburgers
Although they even advertise their shakes as "Thick Shakes" I didn't expect it to be as thick as it was. 
It was almost as if they took a few scoops of ice cream and threw it in a cup. Their flavor options were better than most, ranging from the usual chocolate and vanilla to Oreo chunks and java. 
I thought their prices were somewhat more expensive than they should have been for a milkshake.  At $4.65, I didn't think it was worth it.
In order to grab one of these dense cups of ice cream, you have to drive to one of NATION'S many East Bay locations, the closest being at 2426 San Ramon Valley Blvd. across from the Safeway shopping center, or use DoorDash to order one.
Chick-Fil-A
Famous for their amazing milkshakes, I was somewhat disappointed. Although having a smooth consistency, the milkshakes left something to be desired. 
I felt their strawberry milkshake was way too sweet, and trust me, that means a lot. I love sweet drinks. I just felt that I was drinking pure sugar instead of having a cool milkshake on a hot day. 
The price was $3.79 for a small, and $4.29 for a large, reasonable for the size and taste of the milkshake. Their flavors were also limited, offering only chocolate, vanilla, strawberry, and cookies and cream. 
Their location in Pleasanton may be far for some, but I didn't think the drive was too bad. Luckily, they're on DoorDash, but try to be careful, a driver might sneak a fry or two.
Wendy's 
As a kid, Wendy's Frosty was one of my favorite treats. Always sweet and smooth, and perfect for a summer day. Their recipe has never changed and has always warmed my heart, or I should say cooled it. 
And at such a cheap price at $2.29 for a large, there's no beating it. Their selection is disappointing, to say the least, only chocolate or vanilla, but the taste is something that can't be beat. 
They even offer the 50 cent-Frosty to kick off the summer. It's somewhat of a hassle to get there, even though it's located along San Ramon Valley Boulevard near the Danville border,  but it's always worth it when you do.
The Frosty is one of my favorite summer desserts to get.  
Beep's Burgers
One of the best milkshakes I think I've ever had in my entire life is at Beep's Burgers in Blackhawk. The consistency was great, the taste was just right and when I took that first sip, I definitely left my body and went to heaven. 
Although slightly more expensive at $5, it was worth it. I already knew the food there was superior to any other burger place, but trying their milkshakes was surreal. It was unlike anything I had ever tried. Beep's has regular flavors like vanilla, chocolate, and strawberry, but it also has Oreo, Nutella, and Twinkie on the menu.
The only reason I didn't make it my all time favorite, was that it was very out of my way. 
It's all the way up in the Blackhawk Plaza, about 15 minutes away from where I live. 
Personally, I don't think it's worth the drive, or maybe I just hate driving. 
Since summer is just around the corner, get out of the house and explore some sweet summer treat shops. The milkshake will always be the easiest, most gratifying treat of all time Take it anywhere you go, or even share it with friends.
A milkshake is always the way to go Just remember to take your reusable straws with you and save those turtles. 
About the Contributors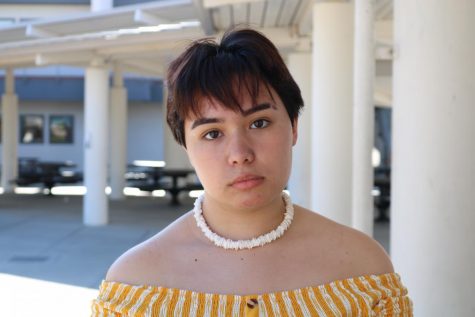 Ceci Musgrove, Features Editor
Ceci Musgrove has been in the newspaper class for the past two years. As a senior, they are one of the two features editors. Last year they were a reporter...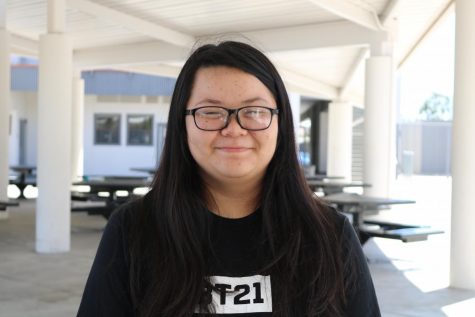 Michelle Nguyen, Features Editor
Michelle Nguyen is a senior at Cal High and is features editor for the Californian Newspaper. She's also the publicist for Cal High Interact, Interact...