Wacky Wednesday: Tiger King is Inexplicably Thrilling
Netflix really did good with this one. Somehow they knew that the only way to combat the boring and pointlessness of quarantine was to release a show that was the complete opposite: absolute insanity.
"Tiger King" is a docu-series that centers around the story of G.W. Zoo owner, Tiger King, aka Joe Exotic aka Joseph Allen Maldonado-Passage. The zoo, located in Wynnewood, Okla., is no ordinary zoo, however. It houses exotic animals, and an even more exotic staff. Many of these people have worked for Exotic for over a decade, and a couple have even lost limbs in the time they have worked there.
Netflix's telling of Exotic's story, federal investigation, and eventual arrest and conviction would not be possible without explaining his feud with Carol Baskin. Baskin, founder of Big Cat Rescue, claims she saves tigers from "people like Joe," with a zoo of her own in Florida.
Over the years, she has built a massive following, who watch her many videos and financially support her. Some of these followers even "volunteer" at her zoo, working 10-12 hour days, seven days a week with no holidays off. Baskin uses her platform to try to put Exotic out of business, which infuriates the already emotionally unstable man.
Exotic responds by using his internet show- yes you heard that right, the owner of the crazy cat zoo has an internet show- to make incredibly vulgar and violent videos against Baskin, going as far as dressing a blow up doll as her and shooting it in the head.
Exotic repeatedly tries to discredit Baskin by repeating the widely held theory that she killed her second husband, Jack Donald Lewisby, by feeding him to her tigers. After many disagreements with Baskin, Lewisby disappeared in 1997, and has not been found to this day.
This theory has not been lost amongst the general public, especially Gen Z. With nothing else to do during quarantine, our wonderful generation has taken the meme (as it has now become) to where all memes go at this point, Tik Tok. There is an audio that has been used in over 1.2 million videos that goes, "Carol Baskin killed her husband, whacked him, can't convince me that it didn't happen. Fed him to tigers, they snackin.'"
And let's be honest, when heard with the song it's laid over (Megan Thee Stallion's "Savage"), it's musical genius.
Not only has "Tiger King" resonated with Gen Z, it has also impacted the desperate-for-any-news-other-than-coronavirus news reporters.
On April 8, a reporter at President Trump's task force briefing asked, "The man who's the star of ["Tiger King"] is a former zoo owner who is serving a 22 year prison sentence. He's asking you for a pardon, saying he was unfairly convicted… I was wondering if you've seen the show and if you have any thoughts on pardoning Joe Exotic."
After a brief back and forth, Trump said, "I'll take a look."
And you know what? I may actually agree with him. After Exotic was arrested and convicted for (among other things) hiring someone to kill Baskin, the man he allegedly hired, Allen Glover, all but said that Exotic wasn't even the one who paid him, it was actually Jeff Lowe.
Lowe first came to G.W. Zoo when Baskin had been trying to sue Exotic, and Exotic was running out of money. Lowe conned his way into taking control over the zoo, and I personally think he is to blame.
Now, I'm not saying that Exotic is completely innocent. Exotic was also charged with eight counts of falsifying records and nine counts of violating the Endangered Species Act. Exotic probably did these things, and is in the wrong for that at least.
But I'm not as bothered about Lowe not being in prison as I am about Baskin being a free and successful woman. I keep coming back to all of her apparent crimes, and I'm not the only one.
"Carol Baskin definitely killed her husband…" junior Brooklyn Miravalles-Calceta said. "What kind of widow laughs when she talks about her dead husband? She literally laughs every time they ask her about him."
By the end of the show, no one is innocent. It seems as if everyone has committed crimes, or is at least just a terrible person.
There are certain things in life that need to be seen to be believed. "Tiger King" is one of them. The entire hidden world that is uncovered by Netflix is so incredibly complex and disturbing, that there's no way anyone can explain it all.
So, I don't care if online school just started again. Watch this, it's more important than pass/no mark classes. I promise.
Leave a Comment
About the Contributors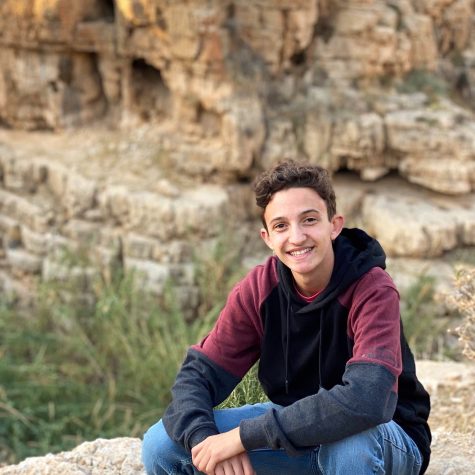 Isaac Oronsky, Co Managing Editor
Isaac Oronsky is a senior and third-year newspaper student. He is serving as one of two Managing Editors for The Californian, and is beyond excited to...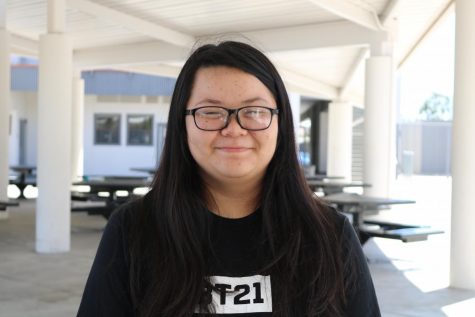 Michelle Nguyen, Features Editor
Michelle Nguyen is a senior at Cal High and is features editor for the Californian Newspaper. She's also the publicist for Cal High Interact, Interact...