Earthquakes star Chris Wondolowski adjusts to life off the field during coronoavirus pandemic
Danville native eager to resume what was supposed to be his final season
Like all Americans, San Jose Earthquakes star forward Chris Wondolowski has been adjusting to his new life while what was supposed to be the final seasons of his brilliant professional soccer career is on hold during the coronavirus pandemic.
Wondolowski, 37, said that while California has been under a shelter-in-place order since March 16, he has been staying at home in Danville with his wife, Lindsey, and their two young daughters, Emersyn and Brynlee.
"We're doing well, hanging out with the kids a lot," Wondolowski said. "My wife is a saint."
In his new role as stay-at-home dad, Wondolowski said he helps out Emersyn, 6, and Brynlee, 4, with their school work. 
"Luckily it's only basic math and the alphabet right now," joked Wondolowski, who is cousins with former Cal High Principal Sarah Cranford. "We're surviving each day as it goes along, so just taking it day by day."
As a professional athlete, Wondoloski has some advice to keep kids active while schools are shut down and they're stuck at home. 
"Find what's fun for them, whatever sport they play or anything, go for it," he said. "For soccer all you need is a ball and a wall."
When asked how he feels about the seniors who had the final months of their last year of high school taken away, Wondolowski used the word gutted to describe what they must be feeling.
  "To not be able to walk across the stage and be able to spend time with your friends for those last couple days is tough, but you guys put on a brave face," he said. "Just savor the moments and time you have left, whether it's hangouts in the parking lot or other stuff. Just savor those moments as much as you can."
Besides spending a lot of time with his family, Wondolowski has been staying in shape at home by following a list of workouts the Earthquakes provided their players since the team can't meet in person. 
"It's a very tough outline," said Wondolowski, who has remained in contact with his teammates. "We do a Zoom meeting once a week to kind of just catch up. We also use a Whatsapp for the foreign players in a group thread that we love, whether it's a meme or something funny we throw it in there." 
The aspect of the game Wondolowski misses the most is the camaraderie with his teammates. 
 "I miss being able to go spend time with my teammates and have the banter in the locker room, as well as the competitiveness out on the field and keeping a score of the game," he said.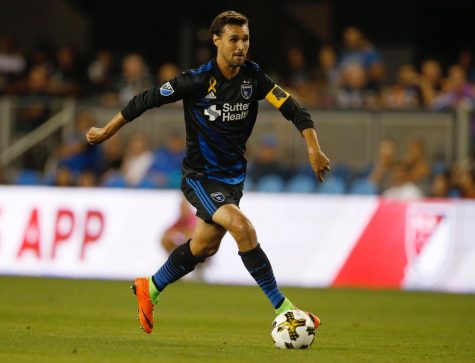 Wondolowski began his professional soccer career when the Danville native was drafted by the Earthquakes in 2005.  The De La Salle and Chico State graduate then went on to play three years with the Houston Dynamo, winning the MLS Cup with his teammates in 2006 and 2007. He was traded in 2009 back to San Jose, where he played for the past dozen seasons and established his legacy as a player.
Since returning to the Earthquakes, Wondolowski has made 322 appearances and become the league's all-time leading scorer with 155 goals. He was named as the 2012 Most Valuable Player. 
When the state's shelter-in-place order is lifted, the first thing Wondolowski wants to do is play the game he loves.
"I want to play a soccer game and play a full 90 minutes," Wondolowski said.
Who knows when that may be.
Major League Soccer commissioner Don Garber recently posted on Instagram that the league's 25th season won't resume its season until June 8 at the earliest. If MLS does resume next month, who knows where the Earthquakes could be playing since Gov. Gavin Newsom has indicated that professional sports would not be permitted with fans in attendance for many months.
 "They are doing the best they can,"  Wondolowski said of the league. 
Once MLS resumes play,  the league will have to figure out how to format their season, which began on Feb. 29 but was postponed after only two matches. The regular season generally lasts into October, when playoffs begin. Wondolowski thinks that the league might put the season into a tournament format since at least two months of the season would be lost to the coronavirus shutdown.
Wondolowski went into the 2020 season expecting this to be the final one of his career. But after having his final season put on hold, he's not absolutely sure what the future holds.
"I just want to see what's happening and see what the actual plan is. You know I want to get out there, I don't know what the cards hold for next year, so I'm just hoping for another minute to try and give everything I can," Wondolowski said. "I was definitely 100 percent sure this was going to be my last year, but I might slightly crack the door 10 percent and see what happens. I can say that I can't fully close the door on it right now."  
About the Writer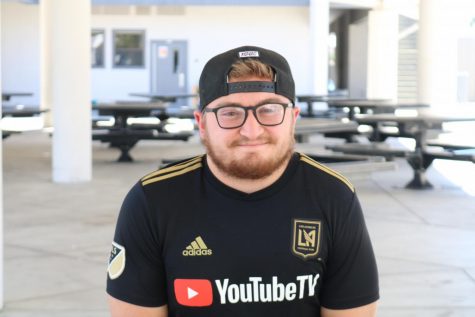 Greg Warrington, Staff Writer
Greg Warrington is a first time reporter for the Californian Newspaper here at Cal High. He is a Senior this year at Cal. He also is the team manager for...