Should fast food workers be considered essential?
In a time of unknowing and strange circumstances, one question still stands: Who should be considered an "essential" worker right now?
Since California ordered shelter in place in mid-March, fast food workers have been one of the few groups that have been working vigorously to provide what they can to people around, despite many companies not increasing their pay, or providing correct safety measures.
Even in the middle of the coronavirus pandemic, fast-food workers are overworked and underpaid, even though we still need them. Fast food is one of the few businesses holding up right now, which is helping to somewhat boost America's failing economy.
Not only do people working at fast-food places still get paid for work, but they are able to put that money back into the economy, helping keep it stable as possible.
Money is constantly moving through different businesses, and the economy is based on people receiving enough money to buy goods, and then spending their money on those goods so businesses can take back the money that they paid out in the first place.
It helps to keep our economy afloat if you put your money back into it, since no new money is being printed. Companies in turn also use that money to pay their worker's salaries, it's a constant cycle that we need to keep up to survive.
The customers spending money at these places also help, by putting their money back into the world as best they can. There aren't many places to spend money at the moment, so paying for anything we can might be able to slow down this crash.
If we start to pay more for the fast-food workers right now, we would be able to make a difference in the economy as well. Right now, minimum-wage is way below where it should be due to inflation.
Fast-food workers were already fighting to raise their wage to a living wage of $15 per hour. If people are able to make more money, then they are also able to put that money back into the economy and not live in debt.
"The challenge here is that when you're dealing with a circumstance like this, if we don't utilize businesses like Burger King, Tim's and Popeyes," Josè Cil, the CEO at Restaurant Brands International, told Business Insider. "It's really difficult for Americans to be fed, because it's going to be difficult for them to get all their other food and necessities from the supermarket."
For some, fast food is people's only options, providing a quick and cheap meal when they're on the go.
Many doctors and truck drivers depend on fast food now that many restaurants are closed. It also provides essential workers who can't find the time to go grocery shopping, cheap food for themselves and family members.
Doctors and nurses everywhere are taking advantage of these fast-food places being open for a quick meal when they're on a break, and for a coffee when they've been up late all night. Without open diners, drivers on the road have no other option for food, other than a fast-food meal.
Many mothers online have been discussing how they're not used to cooking this much for kids, who normally don't eat three scheduled meals a day at home when they're in school.
Dishes are piling up, the kids just want to continue to play rather than sit down to eat, and all moms are hearing is "I'm hungry". It's easier to bring kids home something easy they can enjoy while continuing to work.
New protests have been popping up everywhere from fast-food restaurants, asking for a higher pay and more protection when it comes to the safety of the workers who haven't been receiving masks or gloves.
These new protests may lead to a more permanent pay raise as people put more pressure on companies to make a difference for their workers as they struggle to make a living during this difficult time.
The protests may even lead to unions in the workplace which would give more rights to the people and allow them to give more input into their jobs, and how to make it better for them to keep working where they are.
About the Contributors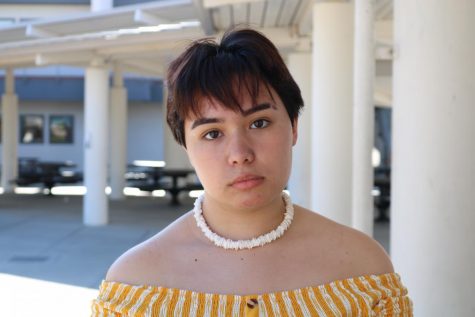 Ceci Musgrove, Features Editor
Ceci Musgrove has been in the newspaper class for the past two years. As a senior, they are one of the two features editors. Last year they were a reporter...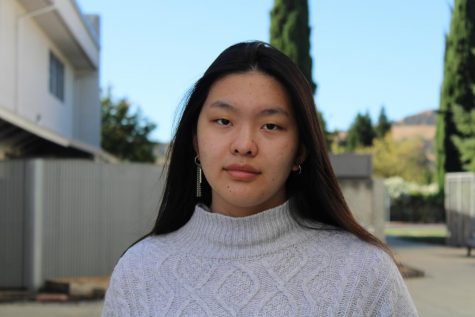 Carol Chen, Photo Editor
Senior Carol Chen joins the Californian as an artist for the second time, after taking a break during  junior year. This year, she plans to experiment...