NYU says "Lunch on me!" then forgets its wallet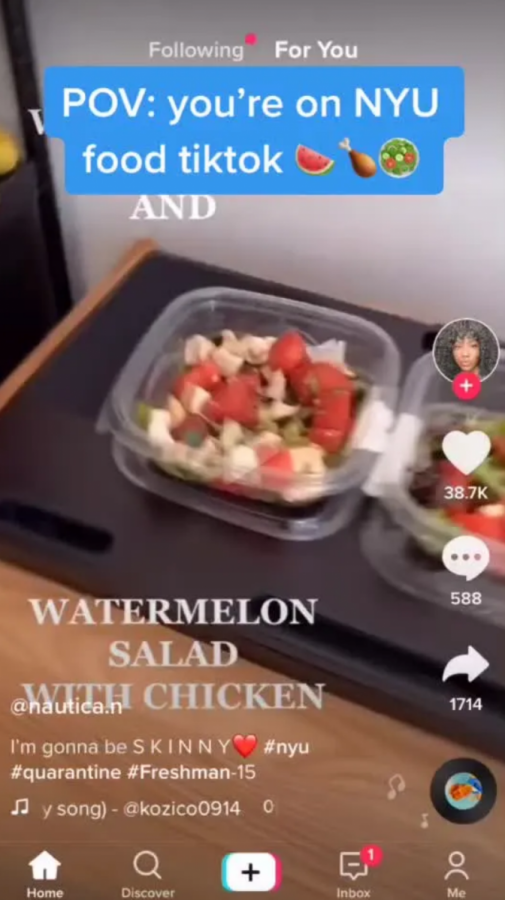 Are you thinking of going to college in New York? Do you enjoy moldy fruit? If so, I have just the school for you.
Come down to NYU, aka NoYumforU, where you can experience plain loaves of soggy bread and broken pieces of Nature Valley granola bars, that is, IF we deliver your meals at all of course! All for a sum of just $78,000 a year.
If you haven't already seen the TikToks being posted by NYU students regarding how miserable their diets were in the first couple weeks of their "exciting college experience," here's what you should know.
With the addition of freshmen moving onto campus and the coronavirus being a life-threatening, fast-spreading illness, NYU put out a mandate for all students living on campus to stay quarantined in their dorm rooms for two weeks, meaning they were unable to leave for any reason other than medical appointments or to get tested for COVID-19.
Even though it would obviously be difficult to keep up, NYU administrators promised to take care of student meals for those two weeks in an effort to avoid a spread of the virus, and they hired a food service company called Chartwells to handle it.
Clearly that wasn't the best strategy because it resulted in a whole lot of hangry students and a gigantic mess with the words "class action lawsuit!" written all over it.
Jordan Hubbard, a sophomore at NYU, explained how he had seen many complaints about the service through his position as chief of staff of the Student Government Assembly.
"A lot of the food people were getting, people were allergic to," Hubbard said. "They could've died."
People with dietary restrictions were getting food they couldn't eat and others were hardly getting food at all. Hubbard felt that NYU shouldn't have relied wholly on a contracted company without even caring to oversee what was going on.
But Cal High alumnus Arnav Gupta, who attends NYU and lives in an off-campus apartment, feels differently.
"It's not easy delivering three meals a day to 8,000 people," Gupta said.
Understanding there would be mistakes, Gupta appreciated the fact that the university did their best and is still attempting to keep students on campus despite what happened.
Because of the whole quarantine, NYU has been able to keep students going to in-person classes longer. Like Gupta, most of his friends weren't terribly affected anyway since they weren't dependent on the food Chartwells thought was good enough to serve.
Here's a gold star and a pat on the back, NYU!
TikTok accounts jokingly shared their satisfying breakfast consisting of some bread, stale tofu, and string cheese that arrived around 8 p.m… and I would be remiss if I didn't mention the infamous watermelon chicken salad that popped up on people FYP's for weeks.
NYU responded to all the controversy with a brief apology and some $100 GrubHub gift cards for each student to order their own, actual edible meals every week. They probably should've done that to begin with but hey, at least we got some pretty entertaining TikToks out of this.
Fortunately for NYU, aspiring attendees such as Cal High senior Kinsey Peterlinz, haven't completely forfeited the idea of applying to the school.
"What happened was awful," Peterlinz said, "but I don't know if it was enough to get lawyers involved."
For Peterlinz, this whole dining debacle was simply not enough to sway her university preference.
So NYU, if you're reading this, your students don't need to worry about where they're going to get their next meal on top of everything else that's going on this year. Maybe actually try showing some care for the thousands of students sinking further and further into years of debt just to get a degree from you.
Get some yum in their tum for breakfast, lunch, and dinner.
About the Contributor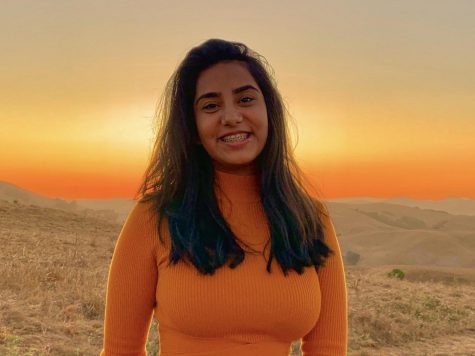 Saachi Sharma, Staff Writer
Saachi Sharma is a sophomore this year at Cal High. She's always had a passion for changing minds and telling stories whether it be through writing or...