Cal's art stars attend NYU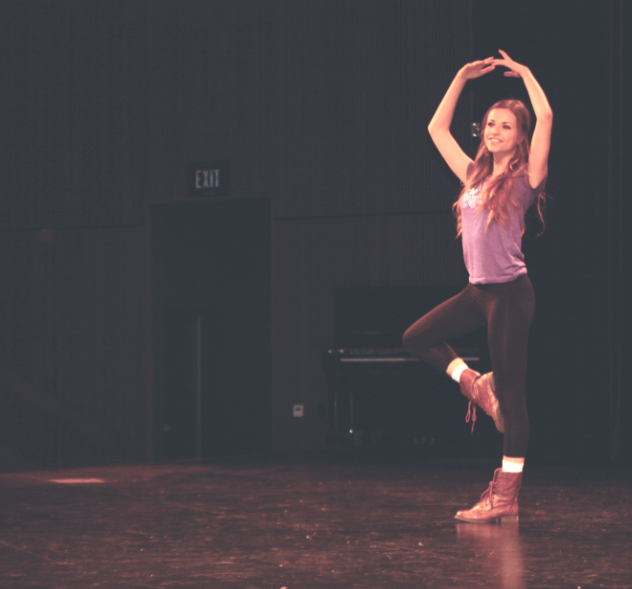 Erica Drake, Staff Writer
June 5, 2014
New York City is home to Broadway, Times Square, and Jimmy Fallon.
Sarting this fall, seniors Joshua Cavalier and Angie Pardini will also be calling the city of lights home as students of the Tisch School of the Arts at New York University.
Cavalier will be majoring in film and plans to declare a second major in psychology in his sophomore year.
Pardini will major in theater and was accepted into the only musical theater studio of seven drama studios offered by the drama program.
The in-person audition was conducted in San Francisco, where Pardini sang two songs, performed two monologues, and sent in a dance video prior to her audition.
The Tisch School also awarded both with scholarships.
Cavalier received a first-year scholarship that covers a decent portion of the total cost. But because of NYU's comparatively higher tuition costs, he hopes to receive more scholarships from Tisch in his remaining years at school and intends to apply for several independent scholarships.
Pardini earned a $70,000 scholarship, which was purely talent-based. The recipient was determined by the Tisch School and given to students based on an audition and an interview.
NYU had been tied for Cavalier's top choice with the University of California, Los Angeles. He visited both schools and was taken in by the vibes at NYU's Greenwich and the Kanbar Institute but found the programs at UCLA to be just as reputable.
But when the time to decide between the two rolled around, his choice was clear.
"By April, I'd been accepted by NYU, but not UCLA, so the decision was fairly simple," Cavalier said.
The decision process for Pardini was not as straightforward.
"NYU was a shot I took that I expected to miss," said Pardini.
She had auditioned for several other theater programs at many other schools and was accepted into the theater program at Marymount Manhattan College. She decided the only way she would travel all the way to New York was if she was accepted by NYU.
She had decided to attend San Diego State University when an acceptance letter from NYU arrived.
"My entire future flipped with one email," she said.
After a week of being burdened with the expensive tuition costs, Pardini found out she received a full tution scholarship. A week after that, she discovered she had been placed in the musical theater studio.
"Can you imagine how happy I must feel to have received so much good news on top of each other within the span of two weeks?" she said. "All my dreams were becoming a reality."
She never thought she would be given the chance to be so close to achieving her dream. Theater was a hobby that she never expected to be able to make a career.
Those around her do not find it to be as shocking.
"I think it's not really that surprising because she's really driven," said senior Melika Ardestani. "I think it's even more awesome that she got a full scholarship.
After seeing Pardini act in "Grease" in eighth grade, Ardestani knew her friend would go far.
"Even at that age she had a kind of talent you don't see in an average eighth grader," she said.
Drama teacher Laura Woods also sees a bright future for Pardini.
"She has a wonderful singing voice and is a talented actress," said Woods. "I am so happy to hear about her scholarship and know that she will thrive at NYU. I'll go see her on Broadway in a few years."
Cavalier's interest in film emerged while he was in middle school when he started making backyard parkour videos. It wasn't until his junior year that his passion for the narrative and documentary forms of film started developing.
He said he finds himself at his best when he is telling stories and aspires to impact people's lives in a positive way.
"Whether I'll end up an indie filmmaker at Tribeca or a sunglasses-touting Hollywood man, or absolutely nothing at all, I don't know," he said. "All I know is that I love to make films, so that's what I'm going to pursue."
Cavalier's friends are also supportive of his decision and hope he'll succeed
"I'm sure that school will help him out," said senior Menchus Quan.
Senior Dennis Naroditskiy described Cavalier to be passionate about film. He worked with him on a few films, most of which were for school projects, but their individual films were on parkour and movement.
But while Pardini plans on returning to California and moving to Los Angeles, if she's not on a Broadway tour, Cavalier sees his career keeping him in New York.
"New York is becoming a major center for the film industry, and since opportunities for aspiring filmmakers are already scarce, I want to be where the most possibilities are coming to prominence," he said.
Both are optimistic about their chances of finding success after graduating.
"All I know is that my acceptance to NYU has propelled my drive to succeed as an actress, singer and dancer even more than before," said Pardini. "It used to be a hopeless dream that I never saw as a reality, but now it is real, and I do have a chance. I will be training for four years to become the best performer I can be, and I'll be damned if I don't put that to good use. "