EBAL looking to add two schools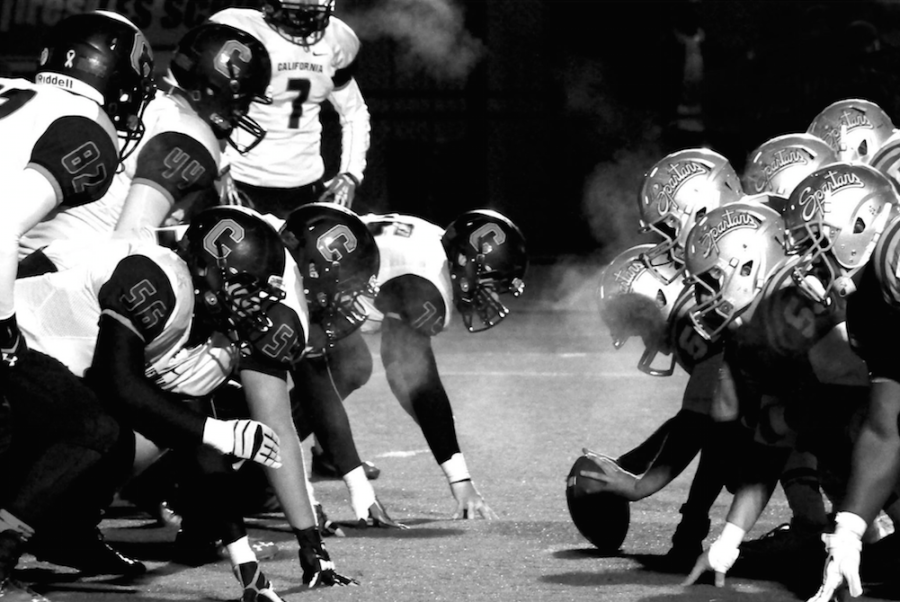 The most competitive league in Northern California should get even tougher in two years when Dougherty Valley and Dublin are expected to join the EBAL.
"There is about a 99 percent chance the realignment for EBAL will be approved," said Cal High athletic director Arley Hill.
The NCS committee will meet this spring to officially vote on realignment, which would take effect for the 2016-2017 season.
Earlier this month, representatives from he EBAL, BVAL, DFAL, and DVAL met and voted on realignment changes to be made in each league for the 2016-2017 school year.
The proposal for realignment was made by Las Lomas Principal Matt Campbell, which called for three large leagues. It would have Clayton Valley Charter join the BVAL to create a seven-team league, and making the EBAL and DVAL "super leagues," according to ibabuzz.com.
The super leagues would most likely be divided into two divisions based on the competitiveness of the teams. Dougherty Valley and Dublin would be added to EBAL, which would make it a 10-school league.
Five-school divisions that would make the most sense geographically would put Cal in the same group with Dougherty, Monte Vista, San Ramon Valley and De La Salle/Carondelet.
The other five-school division would include Amador, Foothill, Granada, Livermore and Dublin.
"Geographically it's obviously a good fit for Dougherty and Dublin," said Bay Area News Group member Stephanie Hammon, who covers prep sports. "Dougherty Valley continues to grow and now has the enrollment of a Division I school, like most of the other EBAL schools, and Dublin isn't too far behind."
If this proposal is approved, many players and coaches wonder how it will affect Cal and its sports programs?
"I think it would be cool if Dougherty and Dublin are added to EBAL," said varsity men's soccer player Trevor Heneweer. "That means more games and more wins."
Dougherty Valley and Dublin may be a good geographic fit for EBAL, but there is the question of how well they will compete against other EBAL teams.  Last year, Dougherty's football team was 2-8 and Dublin was 4-7. Cal went 9-4 and lost to De La Salle in the NCS semifinals.
Although football doesn't seem to be their strength, both Dublin and Dougherty have historically been competitive with Cal in sports, such as basketball and golf.
"I think it would be awesome if they were added to EBAL," said JV women's basketball player Rianna Dizon. "It's just more challenges against more familiar faces."
Added Dougherty Valley varsity lacrosse player Michaela Lopez, "Some of our sports would face a huge challenge trying to compete with EBAL teams. But for other sports with successful past seasons, I think it would be a good experience to face new challenges and competition."
Currently, Cal doesn't really have a rival school, but adding these two schools of such  close proximity to campus would provide the opportunity for rivalries to simmer.
It should also cut down on travel time.
"This will provide short travel times for our sports teams, which means less missed class time and new local revalries," said varsity men's basketball coach Anthony Khoo.
The last time the EBAL was expanded was the 2009-10 season, when De La Salle and Carondelet joined the league.
"NCS realignment is a long process and it's hard to say if the proposed changes will be the ones eventually approved," said Hammon, "When a few other leagues in the NCS realigned about four years ago, they made several last minute changes and the eventual leagues ended up being much different than what was originally proposed."