Campus leaders have new plans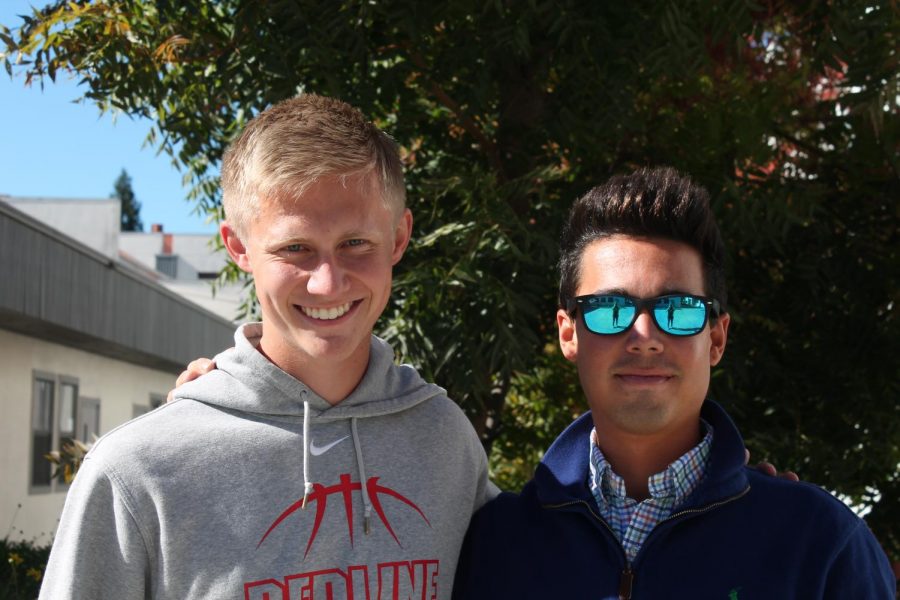 Senior Tanner Draper seems like he was meant for his role as ASB president.
Draper has been a class president ever since middle school, including his freshman, sophomore, and junior years, before being elected ASB president last spring.
As head of student government, Draper believes that he can make the school a better place and set a good example for the students.
 He said he believes leadership to be a very helpful and rewarding experience. It allows him to learn things that he is able to use outside of school.
"It teaches a lot of skills that you can use in real life, like communication, problem-solving, time management and things like that," Draper said.
Draper's role in the leadership class is to oversee the leadership program. He makes sure that all events gets planned properly, and that all the plans get executed. He wants the school to have an overall good environment that makes the students feel comfortable.
Sophomore Mariella Castillo, who is in the leadership class, said Draper is a very supportive president. She believes he is willing to help his peers with anything that goes on in the classroom.
"He's really nice and supportive, and he's always there to support us," Castillo said. "He's super chill, and I think he's doing a really good job this year."
Draper has teamed up this year with new leadership adviser Ross Dautel, who was student body president at Las Lomas High School in Walnut Creek when he was in high school and gained some experience with Cal's leadership program.
Dautel replaced Erin McFerin as leadership adviser in  the middle of last year. 
He said he also gained leadership experience  in high school through his involvement with sports. Dautel said he was team captain for different athletic teams.
Dautel said high school leadership programs play an important role in school, and he believes the kids in the class are capable of accomplishing so much for the student body.
"I feel like sometimes the kids don't even know their own power in terms of the events they plan and the various groups they're able to appeal to," Dautel said. "So for those reasons I think it's, you know, one of the most powerful student organizations on campus."
He also said that as leadership adviser, he has the ability to meet with the other committees and officer groups on a regular basis, and that all of them are working toward a common goal.
Sophomore class vice president Amanda Le said Draper and Dautel are both very hardworking representatives of the leadership class. She appreciates their work that they do for the school.
"He [Draper] is always really passionate about what he does and he isn't afraid to like, be the leader that helps the community," Le said. "I've never seen anyone [like Dautel] who is so committed into working with students to help the school, and just allow Cal High to thrive in itself."
The Californian sat down with Draper and Dautel to discuss their roles as school leaders as well as some of their plans for the coming year.
Why did you decide to join leadership?
TD: "I just decided to join leadership because I felt there was a lot of things that I would be able to change to make the school a better place for everyone."
RD: "For me, I look back on my high school days really fondly, and I want everyone else to have that similar, enjoyable, and positive experience that I had. Just to be able to directly impact people's enjoyment of high school [as the leadership adviser] is really a dream job."
What do you like about leadership and what the class is like?
TD: "What I like most about leadership is just like the relationships you build with other people, because you've been planning events with each other for months, and sharing the work and stress of putting on different events and whatnot just really brings you closer to the people you're working with."
RD: "We preach this idea of leadership as a family quite a bit, so for us it's more than just a classroom or a program. It's truly a tight-knit…community. It's our goal of mind moving forward to make sure our program is represented as student body as a whole, and we'll only continue to get better."
How has your previous experiences impacted you?
TD: "Well, my experiences have impacted me because we learn from failure, so every time that we put on an event, we always make a pros and cons list, and we take the cons and try to make them into pros for the next time we do that event, or any other events."
RD: "Just to build off that idea, we preach that failure is actually good. It's all about how you respond to that failure which makes you a stronger person."
What are some of leadership's future goals?
TD: "Some of leadership's future goals is to change the school culture, in general. We're trying to promote school spirit as much as we can, and to get everyone to participate in the events."
RD: "The way I see it is to encompass as many different student groups as possible. It's a large campus, so it's hard to plan an event that every single person is going to get behind. Hopefully, we'll cater to the diversity we have on campus."
We heard about the new homecoming policy that Cal was going to get rid of guest passes. What was the cause of that and how did it happen?
RD: "We are working with the district, SRVUSD, to make a districtwide policy that prohibits guests from attending dances hosted on campus… to align our visions in a sense that we want it to be a unified decision. The spirit of homecoming in particular is that it's our home, and in my opinion, we frankly don't need kids from other schools to attend each other's dances."
What are you guys planning to do to make the school a better place overall?
TD: "Overall, I'm trying to change the culture of the leadership program because based on past experiences of leadership, we haven't been as productive as I would have liked it to be."
RD: "I'm trying to make things more transparent in terms of emails, monthly newsletters, things like that. It's also bringing the staff into the equation as well, because a lot of the times it's based on the students, but the staff is equally as important since they're part of the campus environment too."
About the Contributors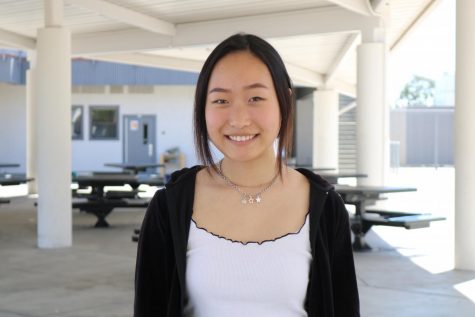 Kate Hong, A&E Editor
Junior Kate Hong is currently the A&E editor for the Californian in her second year of Newspaper. Last year, Kate was a reporter and wrote stories...