How did Cal spend $108K on a dance?
Class of 2014 senior ball cost nearly $50,000 more than similar formal events in the past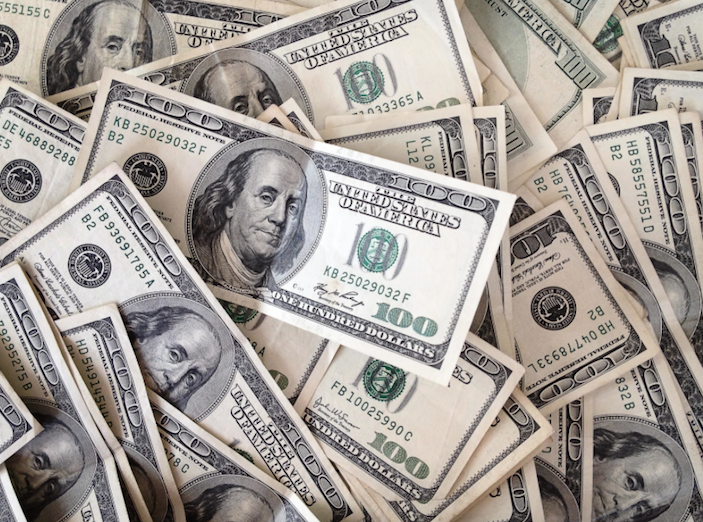 Last year, Cal High's senior ball cost a staggering $108,030.
The average amount spent by senior classes on this annual formal dance is normally between $60,000 and $70,000, nearly $40,000 to $50,000 less than what the Class of 2014 spent on last year's event, according to class budgets provided by the school.
That funds used to pay for the dance came from the Class of 2014 budget and covered all expenses, including the venue, catering, entertainment, the DJ, and decorations.
Ball is always paid for from the corresponding class budget and is an accumulation of total fundraising over four years.
"[The money comes from] our ASB funds," said 2015 senior class president Garrett Lee. "[We] acquire it [from fundraising] throughout the years since our freshman year."
Although the class of 2014 did not exceed its budget, this large expenditure does have an effect on overall ASB funds for future classes.
School bookkeeper Ann Weidinger said all leftover funds from each senior class go into a sort of emergency fund for one year, and then if not spent, re-enter the general ASB account the year following that.
Given that the class of 2014 spent up to 80 percent more than typical classes, many students feel as if some of these funds could be spent in a more responsible way.
"It's overkill. It doesn't need to be that expensive," said senior Corinne Brubaker. "Yeah, it's going to be more fun if you spend more money, but we have to think about the future and what's more important to be spending as a school."
Last year's leadership adviser Scott Corso said his main goal as adviser was to ensure that the class did not spend more money than it had, and to try and make the dance as affordable as he could for the most students.
"I worked with the same [event coordinator] we had used previously," said Corso, who now works as a teacher on special assignment at Cal. "I stated every year that I wanted to stay on budget with what we did previously."
Corso made it clear that the way money is spent on events such as ball is ultimately the decision of ASB and class officers and not the adviser of that class.
Last year, the ASB and senior class officers decided to spend extra money on photo booths, and dessert and coffee carts because they had the money to do so, Corso said.
A bill from The Event Group, which coordinated senior ball at City View at the Metreon in San Francisco, indicates $11,900 was spent on these additional items.
The invoice also shows that the school budgeted $67,125 for a projected 500 students to attend, but 638 students actually attended the dance. These additional 138 students, plus the rentals of the photo booths, gelato and espresso stands, cost the school another $30,905.
Weidinger also said the school paid a $10,000 deposit at the beginning of the year, bringing the total cost of the event to $108,030.
"Student classes make decisions," said Corso, who was leadership adviser for two years. "As adviser you advise. ASB officers and class officers are the ones who decide how money is spent in a budget. We as ASB advisers try to counsel them of our opinion, but, the bottom line is no ASB adviser… controls how much is spent on a specific thing."
According to budgets and leadership advisers for other high schools in the district, about $70,000 is the usual amount spent on senior dances.
"We typically budget $66,000 to $70,000 for our senior ball," Monte Vista leadership adviser Andrea Greco wrote via email.
Dougherty Valley senior leadership student Kristen Glavee said her school's dance usually runs anywhere between $70,000 and $80,000 each year. Last year's prom, which included both senior and junior classes, cost $78,747.50, according to the leadership's budget provided by Glavee.
Glavee said the entire cost of Dougherty's prom is paid for by ticket sales. In fact, the budget indicates that Dougherty actually made in net profit $2,752.50 from prom ticket sales after paying all expenses.
San Ramon Valley High and Amador Valley High in Pleasanton would not disclose the amounts the schools spent on senior ball last year. Dublin High and Foothill High in Pleasanton did respond to emails from The Californian requesting this information.
Although it is clear that Cal spent a lot more money than usual last year, this year's senior class and ASB officers assure students that not as much will be spent on this year's dance.
"I know, last year they spent an excessive amount," said senior class vice president Yasmin Vahabzadeh.
The Class of 2015 seems to be on track in their preparations for the upcoming senior ball on May 16 at the Westin St. Francis in San Francisco.
Tickets for this year's ball start at $85 a person if purchased by Tuesday. They go up to $95 if purchased between Wednesday and May 5, and $105 if purchased May 6-13.
No one could provide information regarding the cost of last year's tickets, but tickets for the 2013 senior ball ranged from $95 to $105.
Ticket sales for Cal's senior balls typically generate between $40,000 and $50,000, according to school budget forms.
"We have enough money to pay for ball," said senior ASB secretary Zara Minwalla. "We're not spending money that we don't have. So we're going to spend what we can with the money that we do have."
But many students are still in disbelief over the amount of the school's money that went into last year's dance.
"They paid $108,000?" senior Mason Friedman said. "I don't know, that seems wrong."