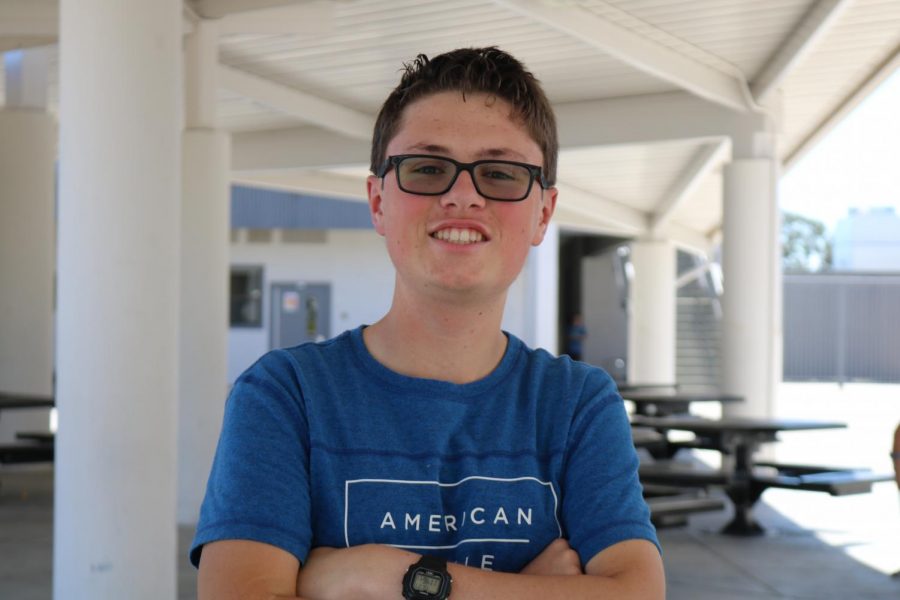 Andrew Sousa is a second year reporter for
The Californian.
He is a junior at Cal High, and he serves as the sports editor for the newspaper. He enjoys biking, basketball, and writing. When he's with his friends he enjoys meme sharing and playing Minecraft, the objectively greatest game ever manifested by humanity. It's not up for debate. He also enjoys playing with his dog, Lily. You can see a video of her chasing birds here :
https://youtu.be/dQw4w9WgXcQ
. Thanks for listening to my TED Talk.
Andrew Sousa, Sports Editor
Sep 30, 2020

No high school sports until at least December

(Story)

Sep 29, 2020

MLB's most bizarre season reaches its conclusion

(Story)

Jun 15, 2020

Pro sports are slowly starting up again

(Story)

Apr 29, 2020

Pandemic leaves Florida WWE fans Wreste-less

(Story)

Apr 16, 2020

Another one bites the dust – AAF is latest to fail

(Story)

Apr 08, 2020

Club Penguin Returns

(Story)

Apr 04, 2020

Coronavirus infects sports world

(Story)

Mar 12, 2020

History Bowl Cancelled Due To Coronavirus

(Story)

Jan 30, 2020

49ers, Chiefs clash in Super Bowl LIV

(Story)

Jan 17, 2020

Final four teams aim for Super Bowl appearance

(Story)

Dec 18, 2019

Grizzly runners race to school history

(Story)

Nov 19, 2019

New Esports Club scores with gamers

(Story)

Nov 15, 2019

Should freshmen be allowed in independent PE?

(Story)

Oct 14, 2019

MLB postseason is in full swing

(Story)

Oct 01, 2019

Nats-Brewers Wild Card Game Kicks Off MLB Playoffs

(Story)

May 29, 2019

Grizzlies shine in postseason

(Story)

Mar 26, 2019

The death of 'Fortnite' is near

(Story)

Dec 18, 2018

2018's best and worst video games

(Story)

Nov 15, 2018

Your ultimate guide to Black Friday survival

(Story)

Oct 18, 2018

Girl's volleyball sets up for NCS playoffs

(Story)

Oct 16, 2018

Four teams remain in MLB playoffs

(Story)

Oct 03, 2018

MLB playoffs are here

(Story)